Shelly Hardware Button
For the trigger of a panic alert a Shelly button 1 is used. None of the cloud features are needed, the device functions solely on the local network.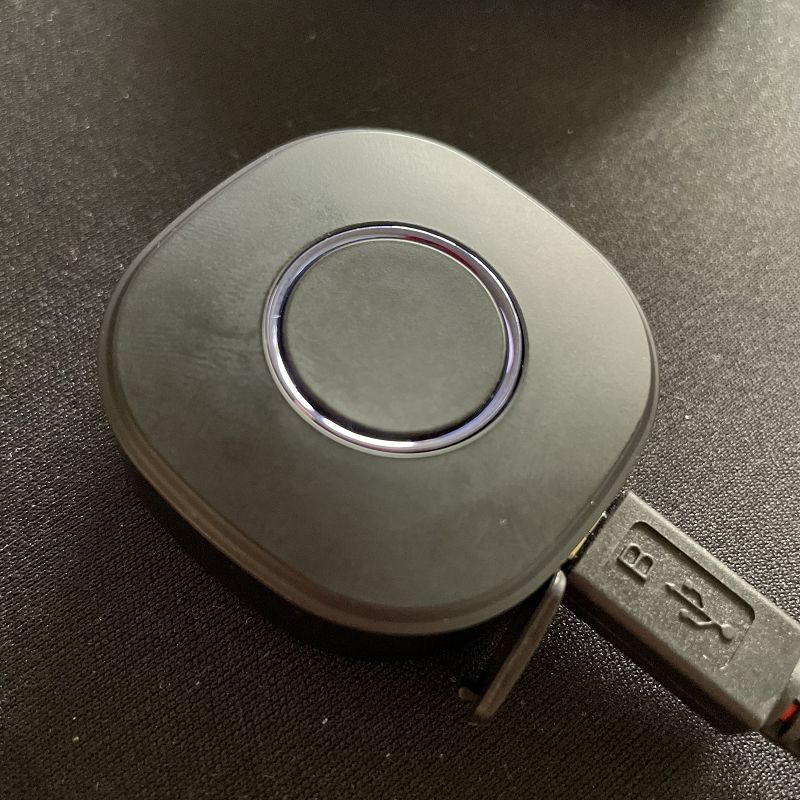 The Shelly is always connected via USB (solely for power) and then stays connected to WiFi. It can also run for (according to the manufacturer) 3000 triggers off of the internal rechargeable battery. If running on battery, there will be a delay of about two seconds.
Configuration is easy with the embedded web interface. All that is really needed is to configure the BUTTON SHORT PRESSED URL and to connect to your network.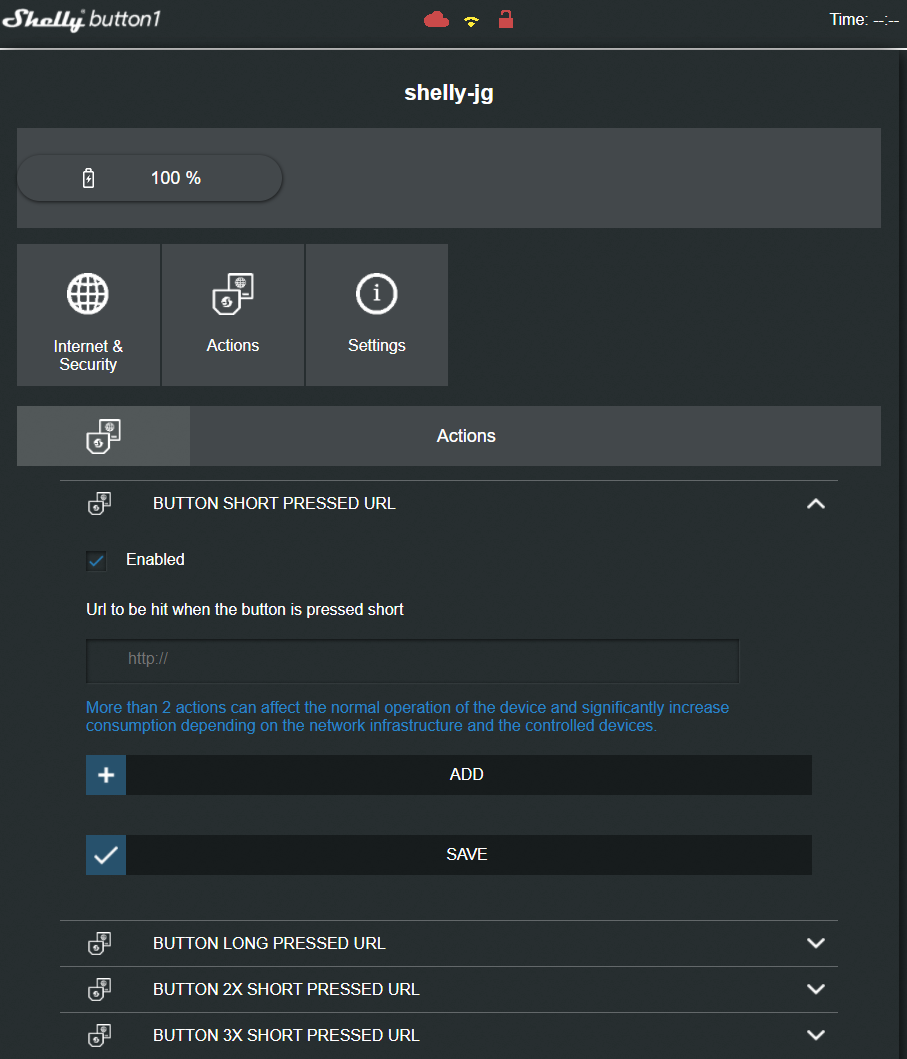 The initial configuration is done through the device's own WiFi AP.
Pro-tip: To reset the device - in order to reactivate the built-in WiFi AP -, do not use the convenient looking hole next to the USB port. The reset button is inside the device. Remove the back cover and gently pull out the battery to access it.
Innovaphone delivers a http control functionality via an xml script. The necessary URL has the following format:
http://[USER]:[PASSWORD]@[IP-PHONE IP ADDRESS]/PHONE/APP/mod_cmd.xml?cmd=xml-dial&xsl=phone_dial.xsl&op=Dial&dest=[NUMBER]
Tip: The IP phones should either have static IP addresses or at least always get assigned the same IP address when using DHCP. Otherwise there is a risk of the button initiating the MCast Announcement from the wrong phone.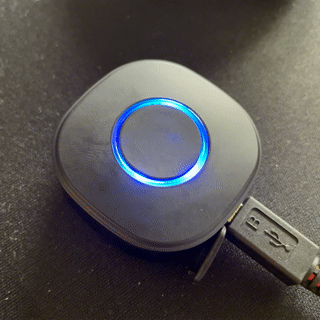 The Blinkenlight indicates that the device is connected to wifi. The indicator only works while powered via USB. On battery it goes into sleep mode. The blinking can be deactivated in the settings menu.

Next Page: It works!